With lots of dogs in the house I vacuum often. As with any habitual task, over time a certain repetitive pattern is developed. I walk by the same walls, travel down the same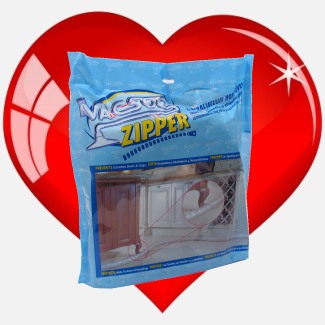 halls, bend around the same table legs, in the same swish of motion over & over again.
I started to notice paint flaking from the wall corners about 3 inches off the floor. Also disturbing was the discoloration on our dark furniture. When pulled around objects, the vacuum hose ridges were settling into the edges of these objects. A slight but significant effort was required to dislodge the hose's rib divot from these catch points. Eventually, the wood veneer or drywall wore down due to this friction.
It was time to cover our hose with a Vacsoc hose cover. I noticed a difference immediately. No more rub spots, plus less pulling was required to swing the hose around the kitchen island. Funny how something so simple, a quilted cover for your vacuum hose, can free up the hose and your time too.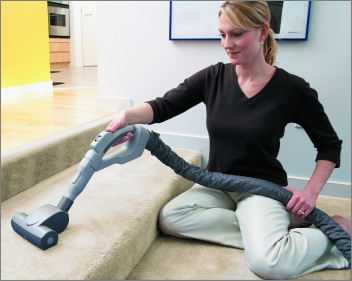 Luckily, The Vacsoc can be added to almost any central vacuum hose. The padded-zippered Vacsoc is available in blue or grey tone-on-tone colors and installation takes about 3 minutes with an easy to use full length zipper closure. Velcro closures on each end help the vacsoc stay in place on your hose and the full zipper is covered so as not to scratch during use. The padded-zippered vacsoc is easy to remove and wash whenever wanted. A Vacsoc hose cover gives your hose the soft touch for easy handeling. The Vacsoc, saver of time now & later. Lessening future home maintenance, such as repainting, refinishing, what a thoughtful gift!