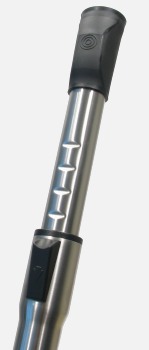 Since vacuum cleaners wands were first conceived the design of a wand was deemed acceptable if it simply performed the job of connecting the hose handle to the cleaning tool. Vacuum system performance has been upgraded and improved upon thousands of times since the first vacuums over 100 years ago.
Unfortunately the vacuum wand's performance has never been upgraded and the same tired axiom seemed to stick – if it connects the vacuum to the tool the wand is doing it's job. Finally, in the last decade the vacuum wand received some long overdue attention. It's design has been streamlined. Connections have been standardized and more recently the wand has become telescopic to adjust to the user and task, yet the wands performance has remained the same since it was first developed.
Comfort Seal
is the first universal design that is meant to address both function and performance of the vacuum cleaner wand. As you might expect the advanced Comfort Seal wand design comes not from a vacuum cleaner manufacturer, but from a vacuum cleaner wand manufacturer.
Myraton
debuted the Comfort Wand design prototype in 2009 at the VDTA trade show and now the wand is available for purchase in the USA.
What makes the Comfort Seal wand perform better than regular vacuum wands? Simply put: they do not leak vacuum suction from the handle connection. This one simple advancement in design can increase the airflow delivered to the vacuum tool up to 20% over traditional wands. The Comfort Seal utilizes a flexible over molded grip to provide an air tight connection to the vacuum hose.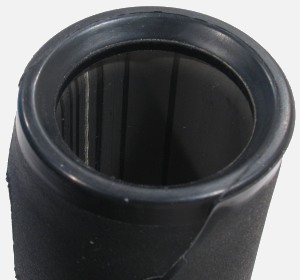 Like all Inox Class 6700 series wands from Myraton the Comfort Seal is telescopic. Expanding to 38½ inches in length, the reach of regular two piece wand sets in one convenient tool. Push button extension and retraction glides to position in one inch increments with a fully collapsed length of 24¾ inches. Durable pierce & pin locking system is reliable with extended life offering years of trouble free service.
Myraton's MYR6750 Comfort Seal telescopic wand is universal and fits all standard 1.25″ button lock vacuum hoses and friction fit tools. An excellent upgrade for any straight suction vacuum system, and a must have for those using turbo floor nozzles like the Turbocat and Zoom.